Rob Reid's Journalism Portfolio
I'm a freelance reporter and data journalist, focused primarily on local news. Since September 2023 I've been published in the Concord Monitor, MindSite News, The Current, and Streetsblog Chicago. I also self-publish a neighborhood blog, Humboldt Park Moon, and co-authored a book on the Avondale neighborhood.
As a reporter, my primary topic areas are community health, neighborhood history, and active transportation.
As a data journalist, my focus areas include data wrangling, map-based storytelling, and data visualization.
1. Recently Published Articles
2. Community and History
3. Data Journalism

---
Recently Published Articles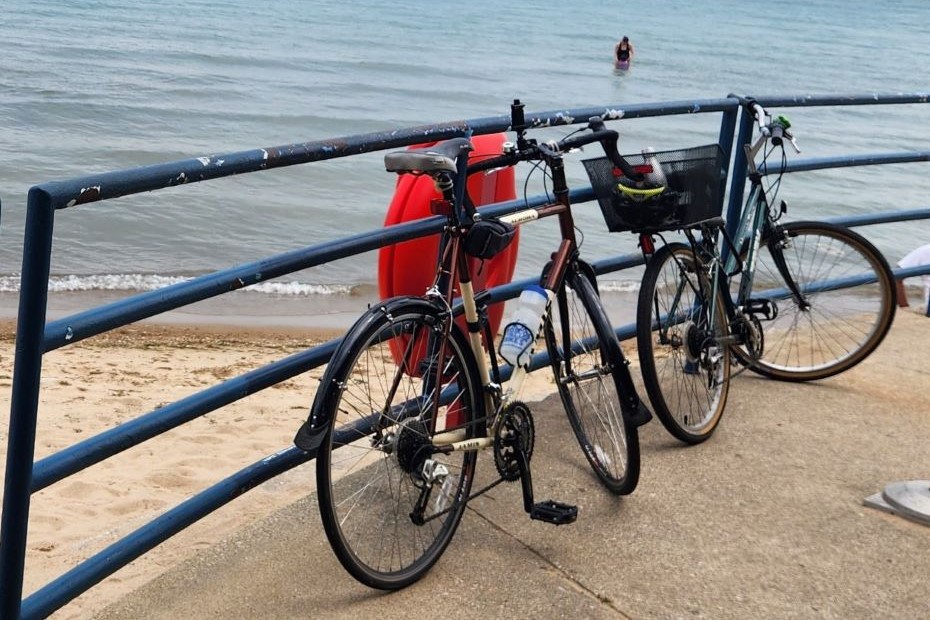 How can we better link the Far Southeast Side's disconnected network of public parks?
---
Community and History
| | |
| --- | --- |
| | My co-authored history of Chicago's Avondale neighborhood. |
Was Humboldt Park's Pioneer Trust & Savings Bank Built to Last? "It was magnificent…To me it's like stepping into a cathedral that you would see in some other part of the world, but in your… Read More »A Community Anchor in a Story Sea?
---
Data Journalism
As a data journalist, my focus areas include data wrangling, map-based storytelling, and data visualization.

1. Data Wrangling. I have over 20 years of experience in database and data warehouse development. See also my GitHub repository for my more recent work mostly with public datasets.

2. Map-based Storytelling. Since completing Columbia University's Lede Program for Data Journalism this summer I've been using a variety of tools including QGIS, MapBox, and Javascript to create map-based stories.

3. Data Visualization. I primarily use Data Wrapper and Flourish to create charts, graphs, and static maps.
Following are a few short data stories as part of Columbia University's Lede Program for Data Journalism in summer 2023.